"Making the World a Better Place – One Idea at a Time"
About Good Works Public Relations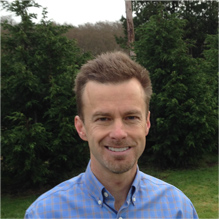 Michael Hughes - Founder & Owner at Good Works Public Relations

A passionate writer from a young age and now with more than 20 years of public relations experience, I launched my marketing/public relations firm, Good Works Public Relations, in 2012. My marketing consultancy company has evolved to include clients throughout the Pacific Northwest as well as those outside Washington State.

As someone who enjoys the creative process, I embrace the challenge of helping business owners see possibilities they could never imagine. It's about the joy of mutual exploration and mutual satisfaction that comes from discovering the potential for a business to grow and prosper.

The mission of Good Works Public Relations is to give your business the attention it deserves!

During the beginning stage of the on-line marketing process, I will make it a point to really get to know your brand so I can tell the story of your business in a compelling and eloquent way. I then utilize Keyword Rich Copy- meticulously identifying key words, phrases, and terms within your industry, and Search Engine Optimization (SEO) tools, to ensure that your website is reaching the optimal number of potential customers possible on the Web! It is all about the right message reaching the right people at the right time!

In utilizing website marketing content and Social Media Marketing initiatives, and with a wealth of on-line tools and resources, I can identify new target markets for your products and services and expand your existing customer base! At Good Works Public Relations, we will create targeted content for your website that is customized and personalized so your products and services effectively stand out from your competitors! Further employing on-line tools such as a Blog can also set your business apart from the competition by increasing and broadening your authority and legitimacy within your niche.

My background in print journalism gives me significant advantages when serving your media relations needs! We will work together to identify news angles as I write press releases that generate FREE media coverage for your business! This is typically more effective in attracting new customers than advertising as readers will read articles about your business and potentially convert from readers to customers. Readers will know that you did not pay for news placements in local and regional newspapers! This "earned media" commands the respect that "paid media" often does not.

All of these powerful marketing initiatives -website marketing, social media marketing, media relations, and blogging -are designed to bring more awareness and visibility to your business and, as a result, they often lead to more growth and an increased profit margin for your business!

Let Good Works Public Relations give your business the attention it deserves!

On the Personal Side, I have written short stories for children and I began writing a novel that I hope to get published eventually. I have always found the process of creating characters and writing dialogue to be very satisfying.

I seek to better myself in my job by participating in strategic communications webinars. I do this to gain relevant knowledge on how to best serve the needs of my clients. I love learning!

When I am not working with clients to build their businesses, I spend my time playing the piano, visiting with family and friends, going to the coast whenever possible, reading inspiring books, and watching the Seahawks. Originally from Southern California, I enjoy much of what the Pacific Northwest has to offer, including hiking, kayaking, attending sporting events, canoeing, and being on the water. I live in Stanwood with my beautiful bride, Kristine, and our two amazing daughters, Emma and Sarah.
Copyright©2019-2022. Good Works Public Relations. All Rights Reserved.